Dad
---
---
At the tail end of the 20th century, one man managed to have it all...

A beautiful and loving wife, a healthy and happy child, a comfortable home, meaningful work, and friends to share his laughter.





That man was my father.



The turn of the century saw the height of his career. He had started dozens of businesses, created affordable housing for hundreds of people, and successfully forged a reputation for producing quality work in an industry plagued with mediocrity and deceit.

The blueprint to his success was a path carefully carved many decades ago in his infancy - as a child, he had forged a vision hell bent on orchestrating a direct route to a generation's dream: status, influence, wealth, and a good story to tell.

My father was the textbook entrepreneur: charming, social, extremely intelligent. He was an avid dreamer, always in pursuit of an elusive glory.

To no one's surprise, the scope of his career went well at odds with the realm of the timid and reserved. His was a life carved not out of a worn template but from a compulsive struggle to push boundaries.

His dedication to his work not only kept him sane but he thoroughly prospered - birthed into the impoverished 'wadis' of mid-century Mumbai yet blossoming into a self-made millionaire.




My father had seen it all. He was the son of a musician and composer that worked in early Marathi cinema - an occupation that, at the time, paid little beyond trifle acclaim. As an adolescent, he'd accompany his father to work, gradually picking up the tabla and learning how to sing.

His newfound skills immediately turned practical when they enabled him to support his family while they struggled to make ends meet. Eventually, he afforded his own education, put himself through high school and college until graduating as a civil engineer. In his final year, he stood fifth in his university.


With his closest friends, Rama, Bhau, and Pravin, sometime in the 90's.


"Jamming" with friends in the United States, c.1996.


Performing Bollywood classics on our terrace, 1998.

On a road trip with friends as a man still in his twenties, he met a large piece of his identity. In a time when cars were essentially little more than deathtraps hoisted on wheels, a random pitstop ended in him exchanging seats with the person sitting in the back.

The decision was excruciatingly ordinary: the man sitting in the back wanted to stretch his legs and asked my father to relinquish the front seat. My father happily obliged. A short while later, tragedy struck. An oncoming vehicle went unnoticed until it slammed into the group's car, injuring the driver and instantly killing the person fatefully occupying the front passenger seat.

That was the day that convinced my father of being handed a greater purpose. Each time I've listened to this tale, it has reeked of that oft-quoted Churchillism: of there being nothing more thrilling than being shot at for no reason. For better or worse, it was the day he championed risky manoeuvres as the single thread that would unify all of his pursuits. He pushed his craft faster, ever closer to the edge. What was the point of fear when even death couldn't catch up with you?



Clearly, I wasn't the first in my family to develop a tryst with Buddhism.

For decades, my father was driven by this ambitious, fearless spirit. Thirty years after graduating, he had completed over sixty construction projects, started a food distribution company, opened an ice cream parlour, produced a film, owned and operated a mango orchard, sold land and insurance, sunglasses and neodymium magnets, run various franchises, presided at a local Rotary club, organised and promoted dozens of concerts dedicated to his father, and finally - as his longest running project - he raised me.

As a child, I couldn't help but question the conflicting world of a man who routinely cavorted with destiny, snatching rare success out of the sharp jaws of defeat, yet lived repeatedly burying himself under a desire to do more. There could be no point of satiation, no end to this hunger. With time, I came to realise that the strongest of his motivations lived purely in the abstract. His labour drew out of deep chasms of a mythical passion - a treasure he valued and yearned for far more than any other mortal possession.

It was routine turned into habit solidified into identity, but there was more to it - a repetitive, almost ritualistic engagement with purpose itself.

In the early nineties, taking his wife and two-year old son, my father left Mumbai in search of a quieter town. Here we were: products of the big city, out to seek fresh pastures and better lives. His first project was our house: a brown, four-storeyed apartment building, which my mother still boastfully describes thirty years later as "never having a problem with leakage". We took the top-most floor: the penthouse, to live like royalty, presiding from high above over an unbroken view of farmland caressing a river disappearing somewhere underneath mountains in the distant backdrop.

We lived safely above the dust and dross, the poverty and the gloom, but my father's ascent had just begun. The climb was a sacred pursuit. He slowly carved out his empire - accumulating friends, associates, business partners; building bungalows, shops, apartments, plazas, an art gallery, clinics, factories and a hospital.

A temple, somewhere along the way, was the icing on a cake layered with concrete beliefs, one of which thought life would only get better.


On his wedding day, 1986.


Honeymooning somewhere in Kashmir, 1986.


Family photo, c.1996.


With the in-laws in a Floridian park, c.1997.

My father would wake each day in pursuit of the next agenda, hardly ever pausing to digest yesterday's struggles. It was a testament to his grit and will to rise above the rest. "The struggle itself towards the heights," argues Camus, "is enough to fill a man's heart. One must imagine Sisyphus happy." Like Sisyphus, my father continuously fought an uphill battle, although neither really understood what lay at the top. For both, struggle was an attempt to escape struggle.

His work was a quest towards finding that fabled island of hope - wealth, status, reputation, and a good story to tell. And if he couldn't find the island? Then he'd most certainly build one!


At the site of his final project. Smiling with abandon amidst impending financial doom is a family hallmark.

Not every pursuit, however heated one's determination, will boil into success. Not everything worked out as planned. As for my father, not everyone shared his enthusiasm, not everyone could afford his dreams. With age, success was slowly becoming a rarity. Desperation would sometimes trickle in. Mistakes were being made. Businesses failed to make a profit, partners sued, even close confidants ran off with money, never to be seen again.

The island that once seemed so close, was beginning to feel like an impossible dream.

In his late fifties, his health sharply worsened as crept in daunting financial stress. My father, for all his optimisism, never considered an alternative. There was either absolute success or utter failure - nothing in between meant anything at all.

In his final project - his most ambitious of all - he went all in, even mortgaging the family house in an effort to sustain funding. It was a gamble that did not pay off. He ultimately paid for it with more than a broken heart.

So far, despite five years of putting it up for sale, the project remains a commercial pariah, as if no one but my father was meant to finish what he started.

I do wish my father's story had a happier ending, one that a man of his calibre truly deserved. His was a rare personality which inspired thousands of others, many of whom still hold him in the highest regard. It is a fact I failed to recognise until throngs of people appeared at our doorstep to offer their condolences. From farmers to politicians, they all had good things to say. Many credited him for their own success and the launch of their own respective careers.

The struggles endured by my mother and I since his passing have been the greatest source of personal growth. They've taught me the value of sustained, concrete effort; of an almost Sisypean will to persevere against life itself.

If there is anything to call his legacy, all his achievements could hardly compare with a life's story he left for us to tell.

---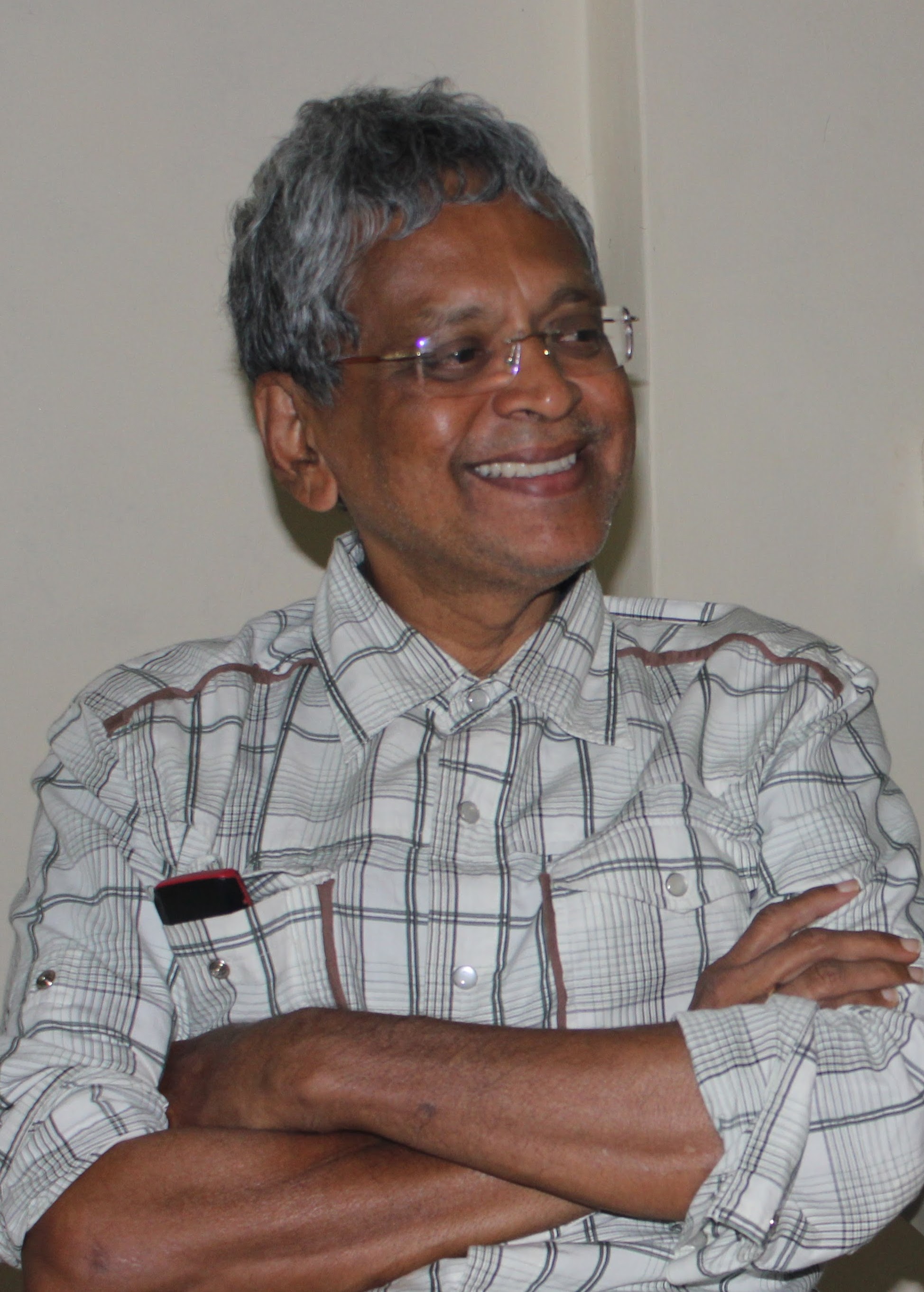 Vinay Dattatray Davjekar
July 1st, 1955 - May 21st, 2017
---